The AppliCad Academy
Online Training Made Easy
The Training Course for Roof Modelling and Estimating Software
Welcome to the online learning system for AppliCad's specialised 3D CAD application software.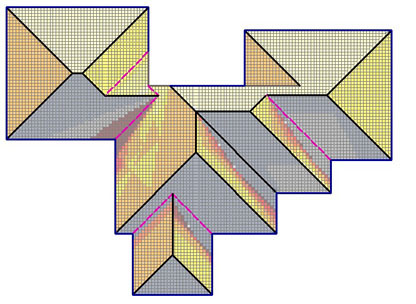 The AppliCad Academy is an online learning system designed to get any AppliCad operator to a level of competence where most functionality in the software is understood and used.

While not necessarily making you an expert, you will know where to find the right answers once you have completed the tutorials. It is broken up into manageable modules and smaller sections. You can work at your own pace and eventually get to the status of AppliCad Administrator if that is your goal.

The field of roofing and cladding take-off may be one of the most complex areas in building and construction because of the variety of materials and techniques used to achieve a water-tight building envelope. The AppliCad software will assist you to extract material lists and pricing details for almost any roof/wall geometry and any roof/wall material.

This means of course that there is a lot to learn to be competent, an amazing amount to learn to be expert. This course is as comprehesive as the limitations of an online system permits. It takes you from the most basic level to the most sophisticated tools for modelling the most complex 3D roof and wall geometry. The 3D roof and wall model is key to successful and accurate material take-off - if the model is correct, the take-off will be correct.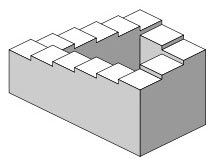 The reason we model in 3D is because anything can be drawn in 2D - but it may not actually be built. Reference the famous sketch of the "Penrose Stair". It looks fantastic until you realise that it cannot be built in real life. Our 3D roof models help us better understand roof and wall geometry.

The training course is divided into several modules or levels. Each module introduces a new subject and must be completed to progress to the next level. The prerequiste of each module ensures that all the tools that you need to complete a job are learned, and can be applied successfully in a commercial environment.

The course may be completed in your own time and at your own pace. If something doesn't quite work, go back and do it again until you gain the confidence to tackle each new section. Select the Course Outline button above for details of what the training course offers and select Register to participate.

Module One of the course is entirely free, so make a start and see what you can do with the AppliCad software. Click here for pricing of all modules.
If you don't own Roof Wizard software and need to get more info, visit the AppliCad primary web site here.